Who are we?
We began house and pet sitting in 2018, and since then we have completed housesits caring for a variety of animals from dogs, cats and horses to tortoises, donkeys and alpacas. We have extensive pet care experience and having completed house sits in different places all over the U.K., we are proficient in settling into new lifestyles and fitting our days around your pets' routine. We pride ourselves on being true animal lovers and professional house sitters.
Why choose us?
We believe that pets are always happiest staying in their own home when their owners are away. Choosing us as your pet sitters means you have peace of mind that your pets are being well looked after, as well as your home too! We always complete housesits as a couple so you can rest assured that there will be two pairs of hands taking care of everything, as well as two pairs of eyes looking out for your pets and home. As we began pet sitting in 2018, we have extensive experience and it's this experience that makes homeowners invite us back time and time again – they know we provide an organised, stress-free service where their pets are being cared for by genuine animal lovers.
Our services
Our main service is house and pet sitting, where we come and stay in your home while you're away to care for your house and any pets. Basic responsibilities such as watering houseplants, dog walking and taking out rubbish bins are included in this service. We also provide unique services such as pet photography and pet chaperoning for special occasions. Please see our price list for more details about each service, and get in touch for a tailored quote to reflect your needs.
How it works
Send us an email including the dates you'd like to book us, as well as an overview of your location and pets. Include any extra responsibilities you need taken care of while you're away, and we will then provide you with a quote for our service. The next step is a free video or phone call to chat through the details, and when all parties are happy with the arrangement, we will ask for full payment as confirmation of the house sit. During the house sit, we will stay in touch with you throughout – sending messages and photo updates as regularly as you like.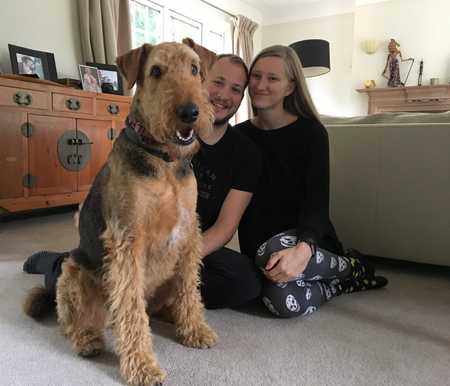 What other pet owners have said about us!
They clearly love animals
We were lucky enough to get Suze and Chris to house and dog sit for us for a couple of nights and they were absolutely fab, they clearly love animals and Winston was very happy and comfortable with them from the outset. They are quietly confident sitters, delightful, thoughtful and friendly personalities, calm, capable and caring. They kept us updated with photos from their various outings and left the house immaculate with all the linen kindly washed and back on the bed. Would highly recommend them and would welcome them back here in a heartbeat. Really super lovely couple.
Joanna

Beaconsfield